Innovation is there
Research & Development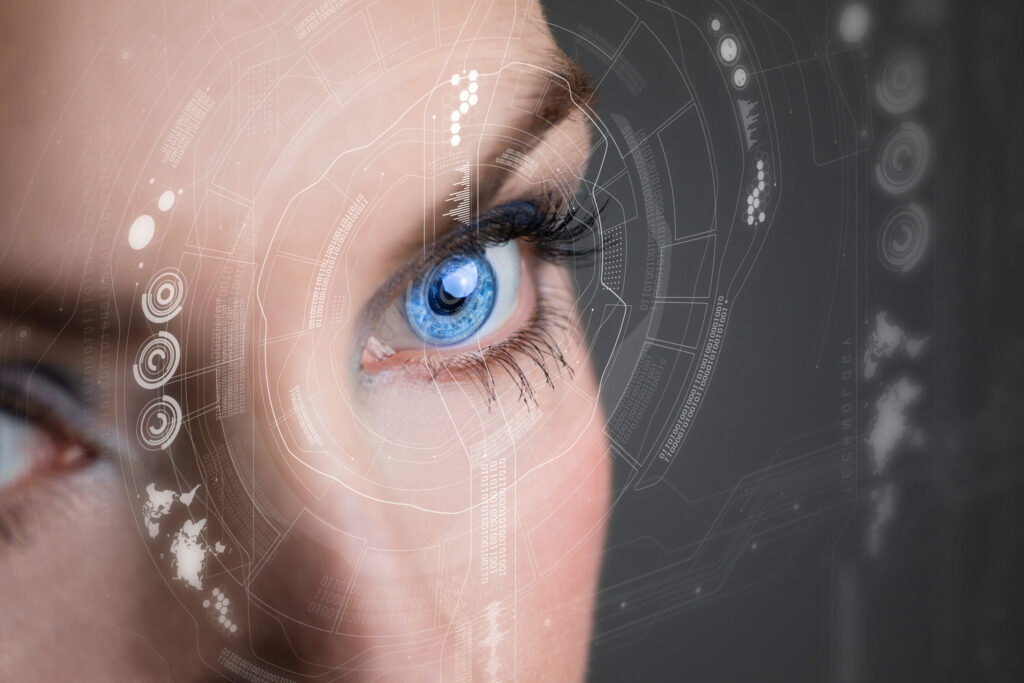 We do not believe in innovation as an end in itself, but in one that really brings benefits and advantages.
Our inspiration always and in any case starts from the human body, from its natural dynamics and its capabilities to solve most of the problems.
In the development of technologies for contact lenses, we believe the optimal starting point to be the eye.
Over the years, Safilens has introduced important innovations and pioneering technical innovations to the world of contact lenses.
The recognition by industry and consumers of the results obtained is a further push to continue to pursue this vocation.
Controlled delivery
The contact lenses, thanks to the exclusive patented manufacturing process are enriched with natural substances. Such substances are then released on the anterior segment of the eye during the wearing period for a natural and long-lasting comfort. The constant controlled delivery is favored by body temperature, blinking and eyelid pressure
Lachryceuticals®
Among the substances that can be released from contact lenses we have identified various Lachryceuticals These natural constituents are naturally present in foods, microbial agents or plants and are selected and extracted through pharmaceutical synthesis techniques. They are released directly onto the tear film from the lenses to improve comfort or to support certain physiological or metabolic processes
Afocal EDOF
This patented design represents a new approach within the range of available contact lenses for presbyopia
The Afocal lens is neither multifocal (MF) nor progressive, it is characterized by a tiny hyper-refractive central area, which excludes paraxial optical radiation from the retinal image
The Afocal design increases the depth of field and consequently the range of accommodative amplitude, without introducing aberrations and without the need for adaptation by the user
SleekForm
A toric contact lens must fit and stabilize well
For this reason Safilens has developed a simple but unprecedented geometry with internal toricity provided with the minimum decentralization necessary to obtain a thin profile, extremely functional for the correction of astigmatism
The SleekForm design to obtain an effective and rapid positioning of the lens uses only the prismatic design without the need for any localized differentiated thicknesses
D-Stress
A further development of Safilens' patented afocal design, aimed at mitigating visual fatigue It allows a reduction of proximal vision fixation up to 0.50D, providing an "accomodative saving" without altering visual acuity, in facts mitigating visual stress This defocus is made possible by the enhanced depth of field (EDOF) design features without interfering with the quality of distance vision.
Sonication
The Sonic Wave Generator (SWG) patented by Safilens allows, through sonic waves, the absorption of substances inside the matrix of the lens, for their subsequent release during the wearing and the removal of deposits. Sonication is characterized by an expanded and sinusoidal frequency range in order to uniformly recondition the entire surface of the lens, also ensuring maximum safety through blue light at the wavelength of bacterial and fungal inhibition