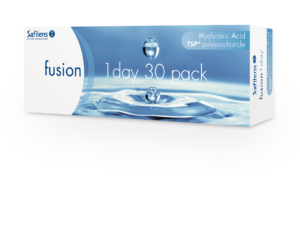 Fusion 1day
for myopia and hyperopia
Lenti a contatto giornaliera in hydrogel arricchito grazie alla fusiontechnology a rilascio di acido ialuronico e TSP®.
Fusion 1day astigma
for Astigmatism
Lenti a contatto giornaliere in hydrogel arricchito a rilascio di acido ialuronico e TSP®, per la correzione dell'astigmatismo caratterizzate dal design Sleekform.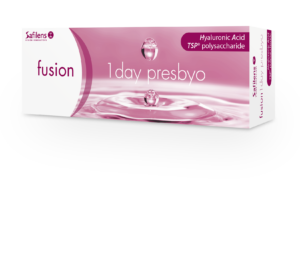 Fusion 1day presbyo
for Presbyopia
Enriched hydrogel daily disposable contact lens with Hyaluronic Acid and TSP® TSP®, with Afocal EDOF design for the compensation of presbyopia
Fusion 1day vista
for digital devices and eye strain
Daily disposable contact lens specially designed for for accommodative saving and over exposition to digital devices (CVS - Computer Vision Syndrome). Characterized by the controlled release of natural polymers and the patented "D-stress" EDOF.